Vegan, if defined precisely, encompasses all attempts to exclude animal cruelty ranging from food, clothing to way of life. The number of Vegans in the US has changed drastically over time. As per the report Top Trends in Prepared Foods 2017, a sixfold increase in people who identify themselves as 'Vegan' was observed since 2014.
Another report published in 2018 found that nearly 40% of the millennials in America identify as vegan. Wonder how statistics have changed post-pandemic midst the ever-spiking health deterioration.
Types of Vegan Diets
Let's get a bird' eye view of the types of vegan diets available.
Raw food Vegan Diet: It is based on raw fruits, vegetables, nuts, seeds, and cooked plant foods.
Whole food Vegan Diet: It spreads through a wide variety of whole plant foods including whole grains, legumes, nuts, and seeds.
Starch Sol: A complete raw food Vegan diet that focuses on cooked starches like potato, rice, and corn, instead of fruits.
While they may be a variety of other types, but these are the major ones and encompass all sorts of variations. With that being said, scientific research considers Vegan as a whole concept and rarely differentiates between the types.
The Vegan Routine
Healthy and balanced eating is the first rule of adopting a Vegan diet. Along with food choices, a healthy vegan is someone who follows a trail of routine, does some physical activity, and includes other healthy lifestyle activities. An advisable healthy Vegan diet outline would be:
Irrespective of what Vegan type you choose, it is necessary to eat at least 5 portions of a mixed bag of fruits and vegetables.
Choose whole-grain meals like bread, rice, pasta, and potatoes.
Switch to dairy alternatives such as low-fat yogurt and whipped Vegan cream. We tell you, it's okay to slip in for the flavored yogurt indulgence!
Include unsaturated fats in your diet such as soybean, corn, walnuts, flax seeds.
Ditch the aerated drinks for plain water and sparkling water, add a slice of lemon to them
The above list is not rigid and can be customized as per your consumption preferences. Breathe! There is also a misconception that you wouldn't be able to enjoy your favorite food any longer.
Food like pizza is still favorite among individuals who adopt a meatless or entirely plant-based diet. You just have to leave the cheese out of it. So, now you can rush to the best pizza place or restaurant right now.
The All-Inclusive Nutrient Intake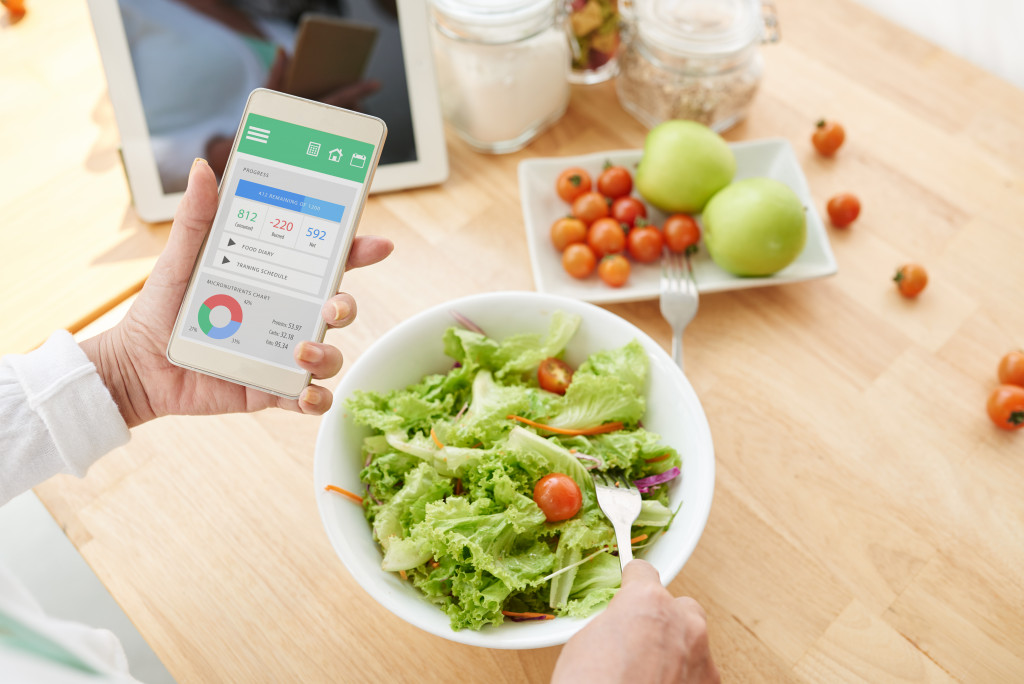 Some additional attention is required to meet nutrient needs on a Vegan diet. Although perfection isn't required, supervised food choices are highly encouraged. The idea is not to evaluate a single meal for all the required nutrients, rather it is important to keep a check on your overall nutrient intake per week.
The super nutrients to include in your Vegan diet are:
Proteins: Consuming an optimal amount of protein may help you achieve your goals a little more easily. Do launch three servings per day of legumes in your diet to ensure adequate amounts of Amino acid.
Iron and Zinc: Strive to eat plenty of beans, leafy green veggies, and dried fruits. An addition of Vitamin-C-rich foods allows our bodies to enhance iron absorption. While for zinc intake, sprouting grains should be your go-to food option.
Vitamin-A: You can eat deep orange vegetables like winter squash, pumpkins, carrots, and sweet potatoes to meet the Vitamin A requirements.
Omega 3 Fat: Incorporate Omega 3 fat as a morning cereal into your routine. A teaspoon of Chia seeds or a half tablespoon of Hemp seeds can serve the purpose.
Vitamin B12: Contrary to old beliefs, fermented foods, and organic vegetables do not provide Vitamin B12. Hence, B12 supplements turn to be the most reliable sources. However, it is not advisable to decide the intake quantity of B12 supplements on your own; consult a dietitian.
Vitamin D: It occurs naturally in eggs and fish. Moreover, exposing your body to midday summer sunlight for about 10-20 minutes every day will help generate Vitamin D.
Health Benefits of Vegan Diet
Apart from giving you the right weight, turning Vegan has many other benefits:
Heart health: Switching to a vegan diet can do wonders for your cardiovascular health. It is found to have lowered the rate of heart disease by 24 percent, that is because plants are believed to be high in both antioxidants and fiber.
Environmentally Friendly: Mass animal consumption has caused havoc in Earth's biological processes. To combat the same and bring the balance, it is crucial to switch to plant-based solutions, from food to daily lifestyle.
Lowering Cancer-risk: Since meat has higher saturated fats than a plant-based food, it was linked to an increased risk of cancer. But, adopting a Vegan lifestyle can potentially lower that risk and add to your life years.
With the Vegan diet trend doing rounds, people have different reasons to choose it. While some may abandon their omnivorous routine for environmental and health concerns, others just simply jump on to the bandwagon.