Every fitness lover knows that clothes are crucial to the effectiveness of workouts and exercises. But not all workout clothes are created equal; just because something is more expensive, it doesn't mean that it will do the job or last you for a long time. At a time when we need to be smart about how we spend our money, we need to choose our investments wisely because our expenses, no matter how small, can compound and add up to overspending. Here are some workout clothes that are worth splurging on in 2021.
Leggings
It's not that more affordable leggings can't do the job. More expensive ones tend to last longer since they are usually made of more durable material. While cheaper versions allow you to collect more and have a lot in rotation, many of them are made of fabrics that tear easily or are not stitched or sewed as well as they could be.
At the same time, higher-end tights or leggings usually have more details that help keep you safe when you work out, such as thicker material to help prevent you from getting bruises. Some higher-end leggings also have venting and or strategically-placed tiny pockets to help you keep your phone or keys while you work out.
A tip for choosing the right leggings is going for materials like lycra, spandex, polyester, or nylon. These fabrics are thick enough to help protect your lower region and can provide you with as much movement and stretch you need while you exercise.
Training or running shoes
Another item of clothing that's worth investing in is your running or training shoes. This is because the right pair will help keep your feet safe while you get your sweat on, and at the same time, are more durable and can last you for longer.
No matter your sport or fitness activity, investing in a higher quality pair of training shoes is key to ensuring that your legs, back, and even your neck are protected from injuries because low-quality and ill-fitting shoes can potentially cause injury. The right training footwear must match your running gait, and support your physical requirements, and needs to help keep you upright and comfortable while you workout.
The good news is that when you go to branded shoe stores, they usually have the tools needed to find your running gait. Just consult with the professionals and go for a pair that feels most comfortable to you.
Windbreaker or jacket
Another often-neglected workout gear is the proper windbreaker or jacket, which is invaluable if you love winter sports or mountain-climbing. Your workout windbreaker or jacket needs to be waterproof, windproof, and completely breathable. Something like the Arcteryx Atom vest or jacket is perfect for those who love winter activities like snowboarding because it's made with premium materials and employs tried-and-tested processes to ensure that the jackets are durable enough for extreme weather and strenuous outdoor activities.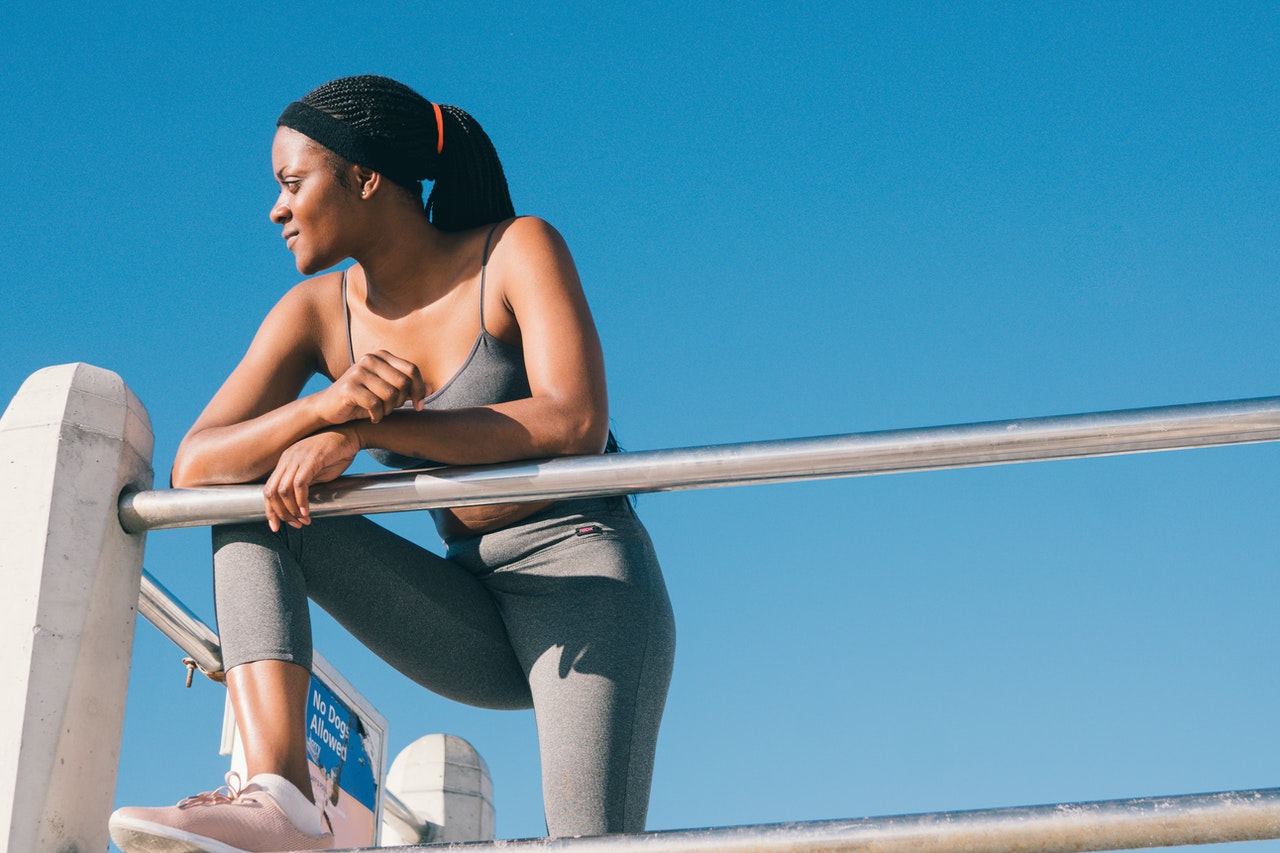 Sports bra
Studies found that women tend to work out less when they have bigger breasts. This is because breast tissue is unsupported and heavy as it contains very little connective and stabilizing tissue. This 2021, don't let your breast size get in the way of physical fitness by investing in a high-quality sports bra.
Here are some tips for choosing the right sports bra: A band that is tight enough that it won't slide around when you move but has enough space that it won't cut into your skin, the bottom edge of the bra must not gape away from your body; it must fit against it perfectly.
Dry-fit shirt
Dry-fit shirts are a lot like yoga pants or leggings in that even cheaper ones can get the job done, and having a lot of more affordable ones in rotation can help keep you dressed properly while you work out regularly. However, not all dry-fit shirts can last you a long time, especially if they're made of less expensive materials.
Cotton is an ideal fabric for fashion and everyday clothes, but it gets heavier the more we sweat and slows us down. A good dry-fit shirt must be made of synthetic fibers like spandex, polyester, or elastane. They are also engineered so that they remain comfortable whether you run, lift weights, or do other exercises.
Quality Over Quantity
At a time when we're battling the consequences of climate change, an important principle to live by in terms of our belongings is "quality over quantity." Invest in a few high-quality basic pieces that can last you a long time, and you never have to spend on workout clothes in a while.